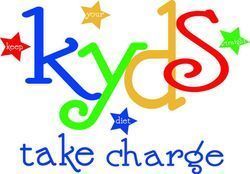 Our K.Y.D.S. Take Charge! (Keeping Your Diet Straight) is an after-school program that targets Title 1 elementary and middle school students who are at-risk for overweight and obesity. The program is held throughout the school year and during the summer at partnering schools and community centers.  K.Y.D.S. Take Charge! educates youth about age-appropriate nutrition and exercise. Components of the program include healthy cooking classes, tennis lessons, and BMI measurements to monitor their progress. Tennis lessons are provided weekly by Posh Rock Tennis, while our registered dietitians provide nutrition education. The K.Y.D.S. program utilizes the USDA's evidence-based Team Nutrition curriculum which has activities for elementary, middle, and high school students. The program encourages youth to eat more fruits and vegetables, increase water consumption, and maintain a healthy weight. Lessons focus on identifying healthy foods, making healthy snacks, healthy vs. fast food, portion control, and drinking healthy beverages.
Based on prior classes, an average of 82% of youth completing the KYDS program show improved knowledge in nutrition and healthy eating habits based on pre-and post-tests and surveys. In addition, approximately 60% of youth who fall under the "Obese" or "Over-Weight" guidelines, reduce their BMI by the end of the program.
The availability of the program is dependent on grant funding.
---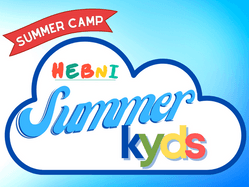 Hebni Summer KYDS is a week-long summer camp program developed to educate youth about proper nutrition by registered dietitians, in a fun and interactive environment. Each day, Hebni campers will participate in a variety of activities, ranging from healthy cooking/nutrition classes, preparing lunch and healthy snacks, to physical activities, educational games, and so much more!
Interested in having KYDS at your location? Contact Us