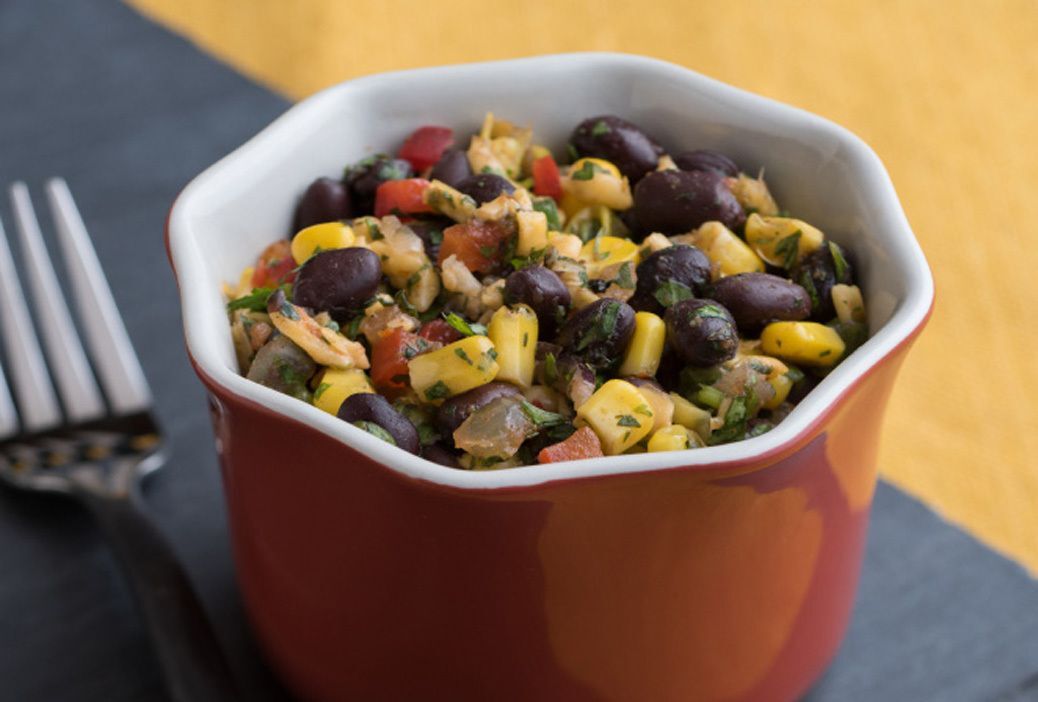 Ingredients
4 Tbsp or 2 oz Lime juice
1 tsp Dried parsley
½ tsp Ground cumin
1 tsp or ¼ oz Fresh garlic cloves
2 tsp or ⅓ oz Ancho chili powder
OR
2 tsp or ⅓ oz Mexican seasoning mix
(See Notes Section)
½ cup or ⅓ oz Fresh cilantro, minced 1 tsp or ¼ oz Olive oil ⅛ cup or 2 oz Honev
¼ cup or 2 oz apple cider vinegar
2 cup or 11 ½ oz Canned low-sodium black beans, drained, rinsed (See Notes Section)
OR
2 cup or 11 ½ oz Dry black beans, cooked (See Notes Section)
Directions
Dressing: Combine lime juice, parsley, cumin, garlic, ancho chili powder, cilantro, olive oil, honey, and apple cider vinegar.
Stir well
Set aside for step 3
Vegetables: Combine black beans, corn, green peppers, red peppers, salsa, onions, and jalapenos in a large bowl. Stir well.
Pour about ½ cup dressing over vegetables.
Stir well.
Transfer about bean salad to medium serving bowl.
Sprinkle ½ cup cheese over salad.
Critical Control Point.
Cool to 40 °F or lower within 4 hours.
Critical Control Point:
Hold at 40 °F or below until served.
Serve ⅔ cup (portion with two ½ cup
measuring cups or 6 oz slotted spoodle).