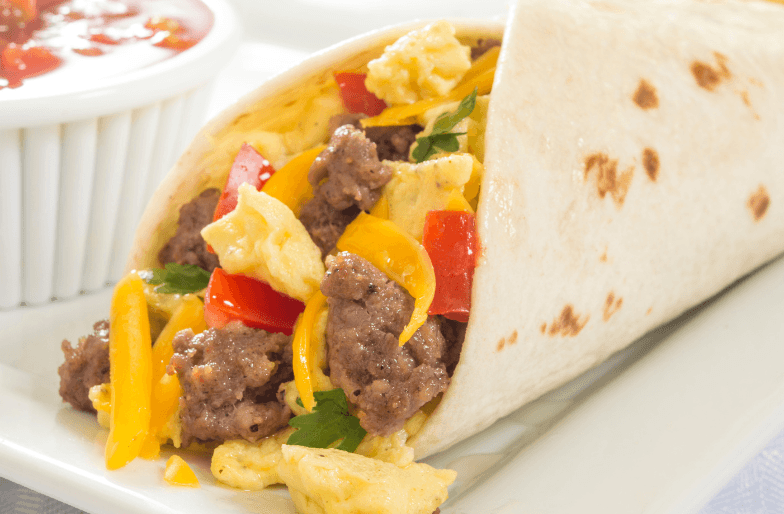 Ingredients
1 lb turkey sausage 
1 small onion chopped
1/2 green pepper, chopped
4 oz mushrooms 
1-2 tbs olive oil
6 large eggs
8 veggie tortillas 
1 cup shredded low-fat cheese
Directions
In a large skillet, add olive oil over medium-high heat.
Place turkey sausage in the large skillet
Sauté onions, green pepper, and mushrooms in skillet.
Add eggs to a bowl, and whisk
Add whisked eggs to skillet with Turkey sausage and other ingredients.

Stir occasionally until cooked

Divide the egg-turkey-sausage mixture among the veggie tortillas
Add shredded cheese 
Roll tortilla, in to a burrito
Serve with salsa, and enjoy!
Serves: 8
Total Time: 20 min