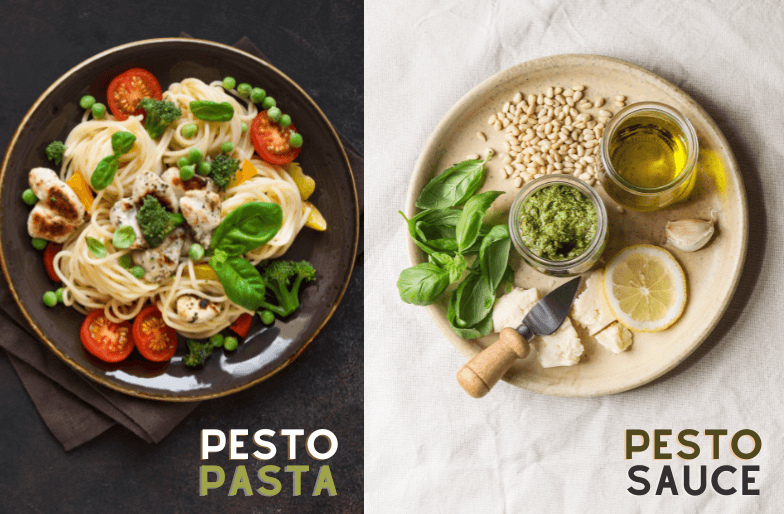 Ingredients
Pesto
1cup firmly packed fresh basil leaves
1/3cup grated Parmesan cheese
1/4cup olive oil
1clove garlic
2tablespoons sliced almonds, toasted
Pasta
12oz uncooked penne pasta (3 1/2 cups) (from 16-oz package)
3cups Progresso™ chicken broth (from 32-oz carton)
2cups shredded cooked chicken
2cups halved cherry tomatoes
1/4cup julienned fresh basil leaves
3tablespoons grated Parmesan cheese
Steps
Place Pesto ingredients in a blender or food processor.
Process ingredients on medium speed. Do this for about 3 minutes. Stop occasionally to scrape down sides with a rubber spatula, until smooth.
Set aside.
In a 4-quart saucepan, heat penne pasta and broth just to boiling over high heat.
Reduce heat to medium; cover and cook for 8-10 minutes. Stir frequently, until al dente and liquid is almost absorbed.
Remove penne pasta from heat. Add pesto sauce and stir in chicken and tomatoes.
 cook over medium for 2-3 minutes or until thoroughly heated.
Optional*
Add Parmesan cheese
Garnish with basil