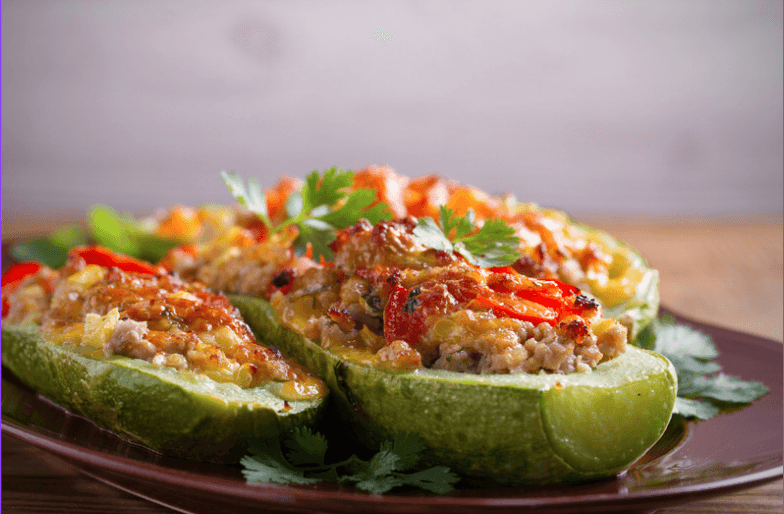 Ingredients 
4 medium zucchini
1 lb. ground turkey
1 large onion, chopped
1 large red pepper, chopped
1 jalapeno pepper, minced
1 1/4 cups soft bread crumbs
1 large egg, beaten
1 tbsp. dried parsley flakes
1 tsp. dried basil
1 tsp. Italian seasoning
1 tsp. salt
1/8 tsp. pepper
1 can (15 oz) tomato sauce, divided
2 cups shredded mozzarella cheese
Directions
In a large bowl, combine ground turkey, onion, peppers, bread crumbs, egg, and spices. Add 1/2 of the tomato sauce; mix well
Halve zucchini lengthwise; scoop out seeds and fill with meat mixture; place in two 12x9 inch baking dishes. Spoon remaining tomato sauce over each. 
Bake, uncovered, at 375 degrees until the zucchini is tender, about 45 minutes. Sprinkle with cheese during the last few minutes of baking.
These go great with a vegetable tomato sauce on top which you can find the recipe for at:
https://www.hebninutrition.org/news-events/recipe-of-the-month.html/article/2022/06/08/homemade-veggie-tomato-sauce