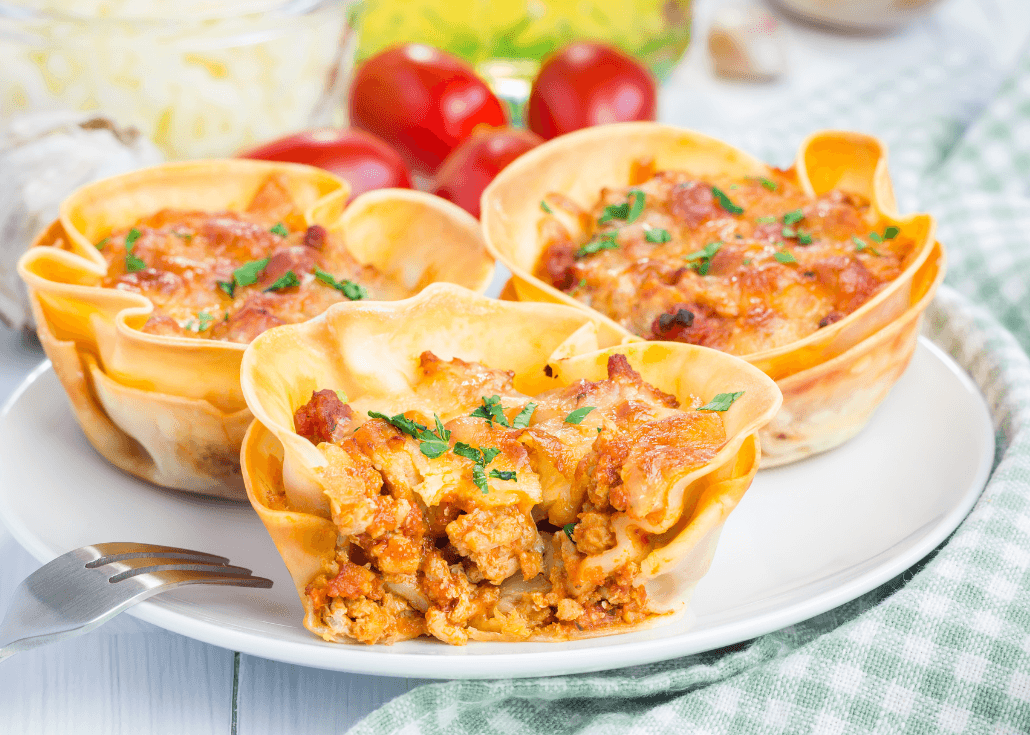 Ingredients
One 24 ounce bag of fresh or frozen spinach and cheese ravioli
Cooking spray
One jar of pasta sauce
1 1/2 cups shredded mozzarella
1 tbsp. parsley
Directions
If ravioli is frozen, bring a large pot of water to a boil. Add the ravioli and cook according to package directions. If the ravioli is fresh, you do not have to cook it.
Preheat the oven to 400 degrees F.
Spray the muffin tins with cooking spray
Using a spoon, cover the bottom of the muffin tin with sauce. Top with a ravioli, then add another spoonful of sauce and add a small handful of mozzarella cheese. Repeat these steps with another ravioli or two, depending on how many you can fit into your muffin tin.
You should be able to fit 2 or 3 raviolis in each tin, each with sauce and cheese on top. Sprinkle some parsley on each lasagna cup and put it in the oven.
Bake for about 18 to 20 minutes or until the top of each lasagna cup is golden brown and bubbly.
Wait a few minutes to cool, and then spoon each lasagna cup out and serve. Enjoy!
*Adapted from The Food Network: Kids Can Make