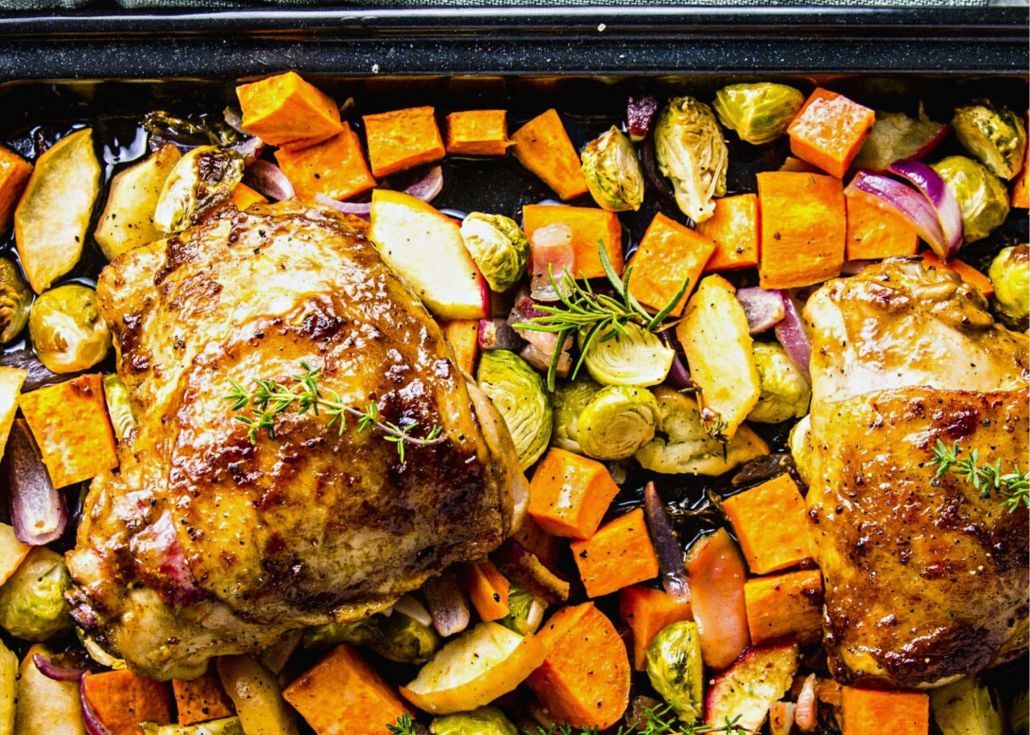 INGREDIENTS: 
1 cup baby carrots, cut in half
2 cups brussels sprouts cut in half
2 large red beets, large dice
1 orange beet, large dice
1 cup butternut squash, diced
1 large red onion, cut into large chunks
2 tbsp herb de province or any favorite herb
1 tbsp ground garlic
1 tbsp old bay
½ cup olive oil
½ cup maple syrup
1 tsp cajun spice
2 large cornish hen, seasoned
 
INSTRUCTIONS:
Rinse Cornish hen and cut the poultry down the middle, season ahead, and rest on an oiled sheet pan.
Cut vegetables up and place in a large bowl.
Combine spices in a small bowl, mix well, and sprinkle over vegetables.  Pour a liberal amount of oil on vegetables to spread spices over. Pour maple syrup over vegetables.
Toss well and pour over a sheet pan coated with a nonstick spray.
Place Cornish hen or chicken on a sheet pan at one end.
Bake at 400 degrees until root vegetables and chicken reaches 165 degrees.
Remove from oven, serve hot.
Enjoy!