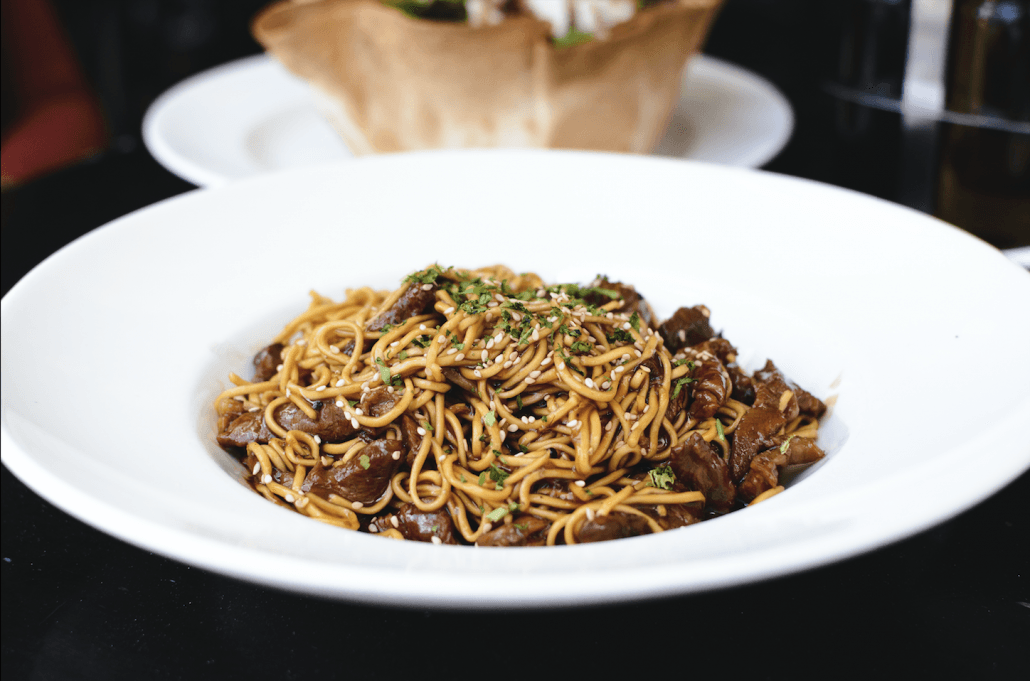 Cook Time: 30 min
Level: Easy
Yield: 6 servings
Ingredients:
1 1/2 pound ground beef 80/20 lean (hamburger)
1 tablespoon of olive oil
3 1/2 tablespoon butter
1 teaspoon of chopped garlic
1 small onion, finely chopped
1 pound mushrooms, domestic or wild, caps only thinly sliced
2 cup low-sodium beef broth
3 tablespoons flour
1/2 cup fat-free, half and half
2 tablespoons Dijon mustard or brown mustard
3/4 cup fat-free, sour cream or plain yogurt
4 tablespoons minced fresh chives or dill
4 tablespoons minced fresh or dry parsley
1 tablespoon (1/2 for meat & 1/2 for sauce) Salt and black pepper, or to taste
4 cups medium egg noodles, cooked
Directions:
In shallow bowl, please ground beef, salt, black pepper (mix).
Then make small meatballs.
Add olive oil in skillet over medium heat, then meatballs.
Brown all over for about 2 to 3 minutes.
Remove meatballs onto clean plate.
Then in a clean deep skillet, over medium heat add butter, garlic, onions, mushrooms (sauté until tender).
Add beef broth, meatballs, and parsley.
Let simmer for about 3 to 5 minutes.
Stir flour in half and half, pour in skillet, stir and simmer 3 to 5 minutes.
Lower heat is bubbling, add mustard and sour cream.
Stir and let simmer for about five minutes, without boiling, but until sauce thickens.
Then spoon over cooked noodles and garnish with dill or chives.
Egg Noodles:
Add 2 1/2 cups of water in a shallow pot.
Add 1/4 teaspoon of salt.
Add 1/2 teaspoon of oil.
Let water heat for about 2 minutes (medium-high heat).
Then add 4 cups of egg noodles.
Stir 1 to 2 minutes (for not to stick).
Once tender, remove from hot water to strainer.