You'll always know what's going on with our organization.
Summer Project Oasis - Week 8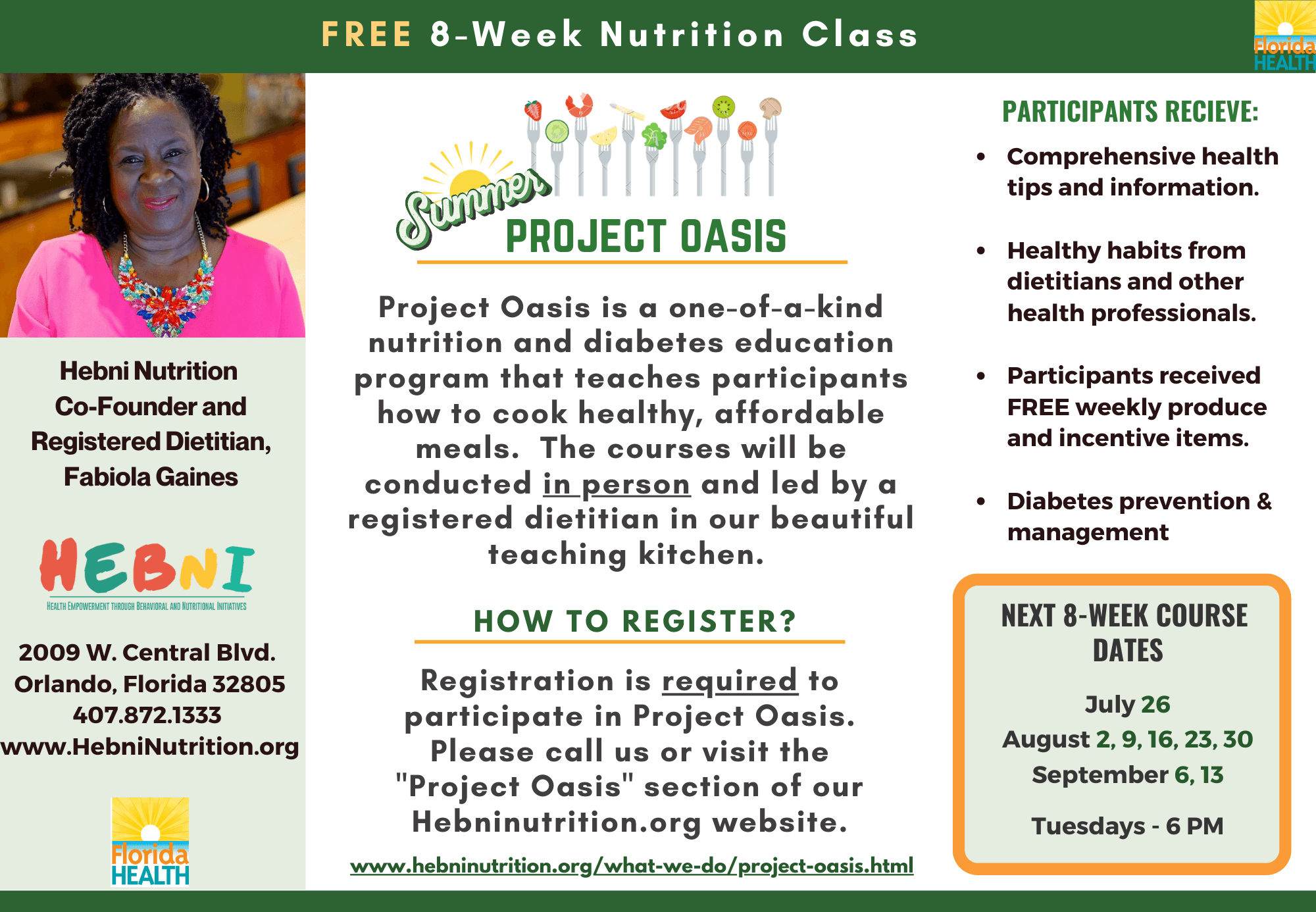 Project Oasis is one-of-a-kind nutrition and diabetes education program that teaches participants how to cook healthy, affordable meals. The courses will be conducted in person and led by a registered dietitian in our beautiful teaching kitchen.
Participants will receive:
- Comprehensive health tips and information.
- Healthy habits from dietitians and other health professionals.
- Participants received FREE weekly produce and incentive items.
- Diabetes prevention & management
Next 8-Week course Dates:
July 26, August 2, 9, 16, 23, 30, & September 6, 13.
At 6 PM
Please RSVP to save you spot!