You'll always know what's going on with our organization.
Community Cooking Class Series - "Date Night"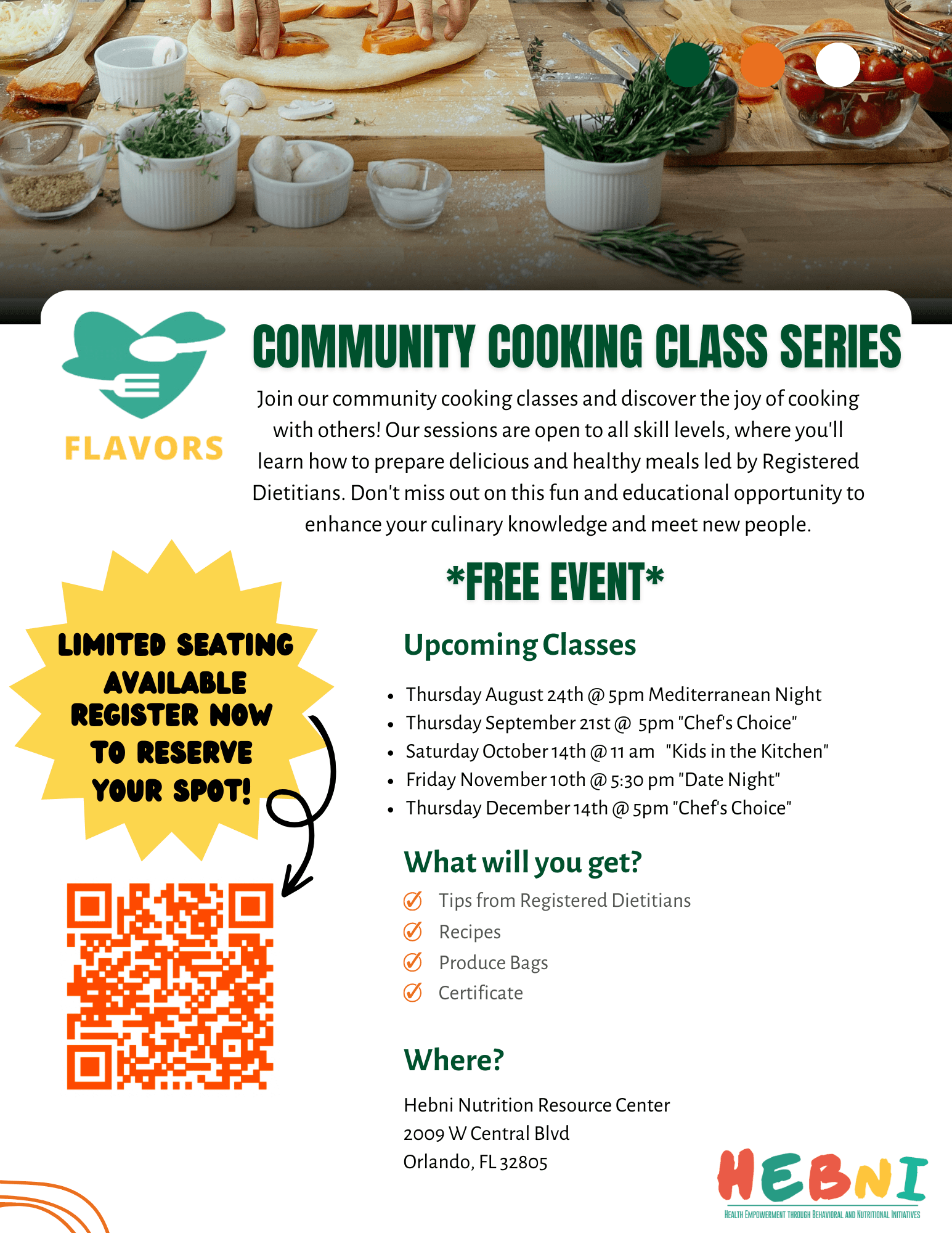 Join our community cooking classes and discover the joy of cooking with others! Our sessions are open to all skill levels, where you'll learn how to prepare delicious and healthy meals led by Registered Dietitians. Don't miss out on this fun and educational opportunity to enhance your culinary knowledge and meet new people.