You'll always know what's going on with our organization.
Fresh Stop's Farmers Market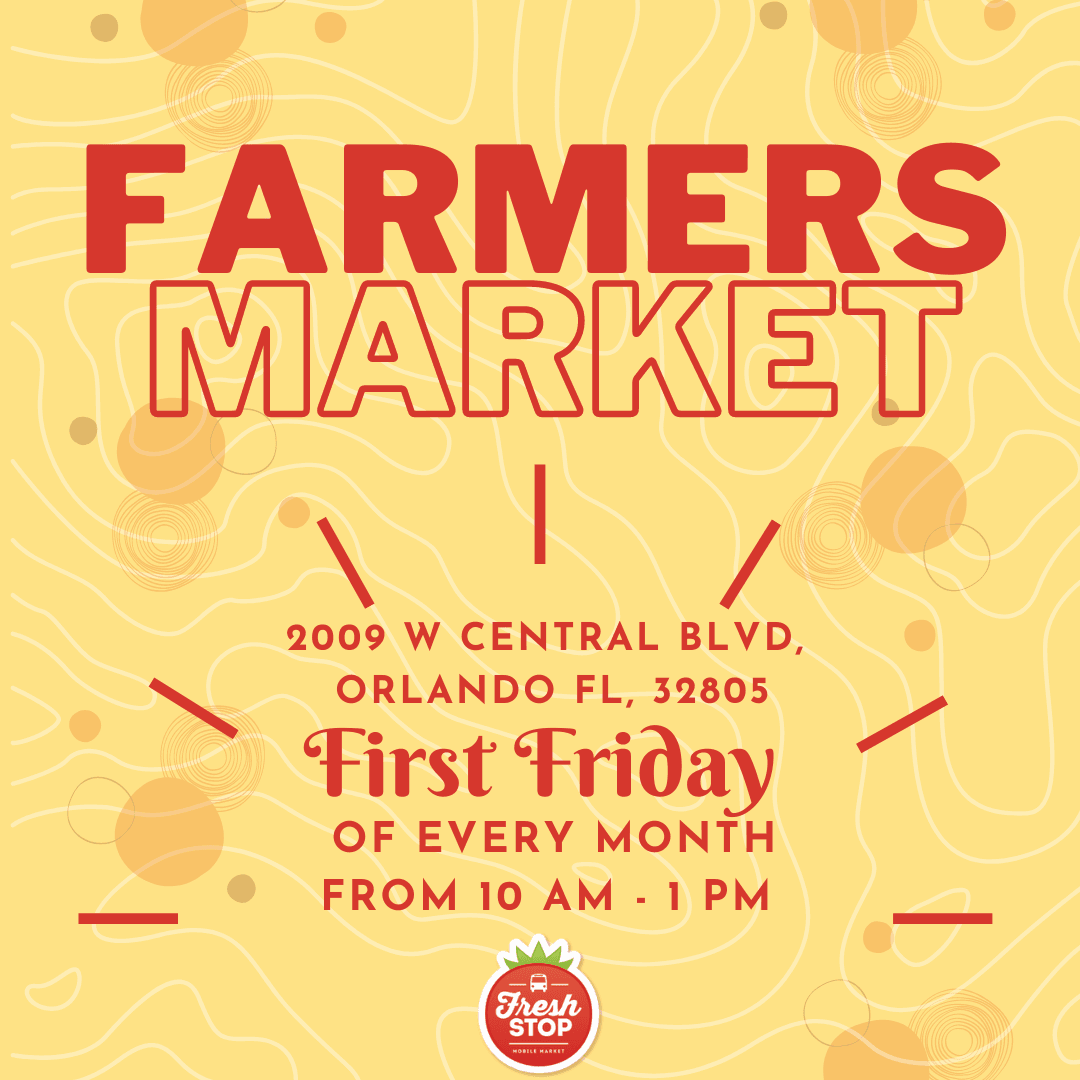 Join us on the first Friday of every month for The Fresh Stops Bus's Farmers Market.
The Fresh Stop Mobile Market Bus is a re-purposed transit bus outfitted with special refrigerated racks for fresh vegetables and fruits. The Fresh Stop, a grocery store on wheels, visits food desert neighborhoods in Central Florida and provides increased access to fresh produce at reduced prices.
The Farmers Market includes quality Fruits and Vegetables sold at affordable prices. we have a $5 Fill Up Bag promotion that includes:
- 2 potatoes
- 2 tomatoes
- 1 cucumber
- 1 zucchini
- 1 squash
- 2 onions
- 2 carrots
- 1 leafy green
Cash, Card, and SNAP is accepted!
We hope to see you there!