You'll always know what's going on with our organization.
Healthy Soles - Senior Exercise Program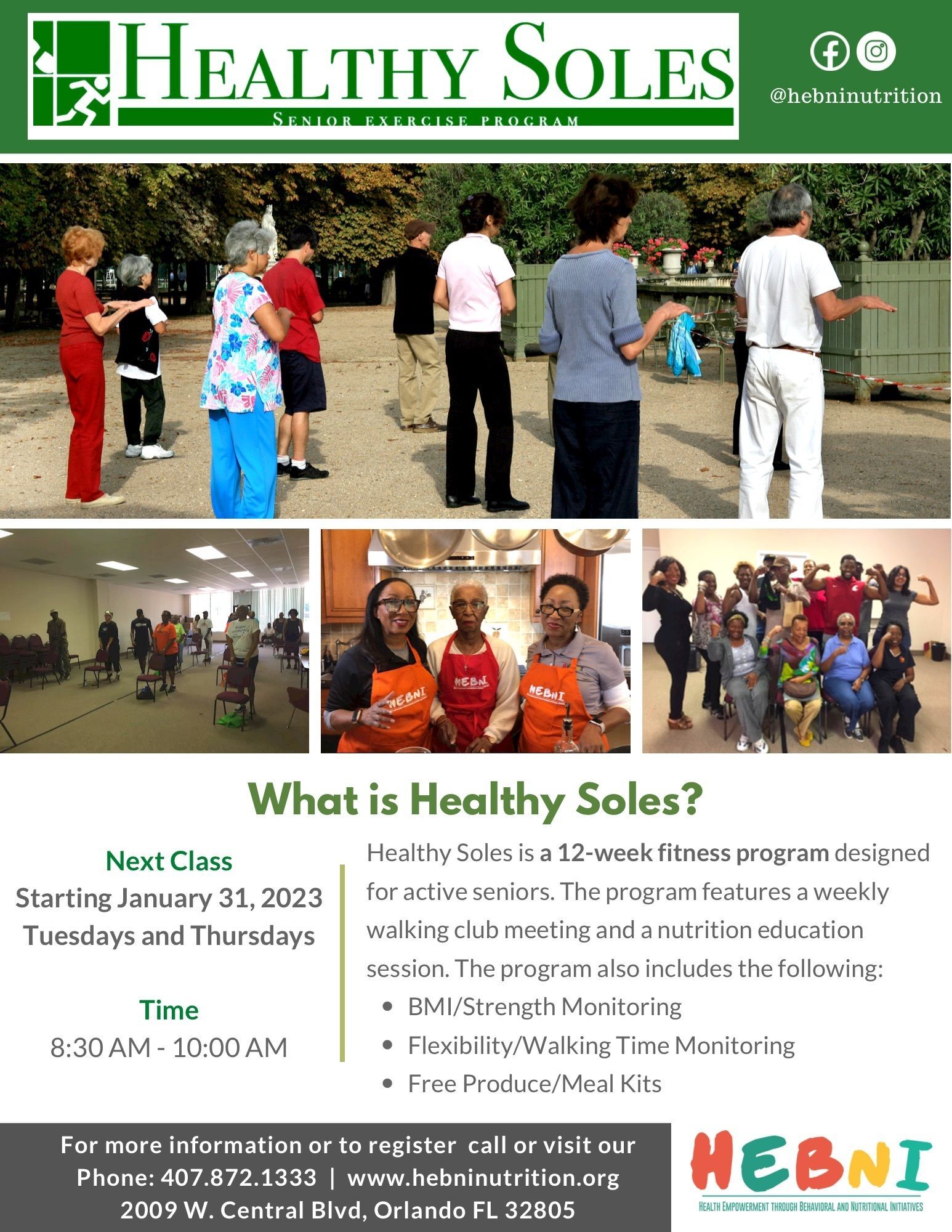 Healthy soles is a 12-week fitness program designed for active seniors. The program features a weekly walking club meeting and a nutrition education session.
During the program we monitor:
- BMI
- Strength
- Flexibility
- Walking time
For participating in the program you will receive:
- Free produce, and meal kits.
We meet twice a week for this class, Tuesdays and Thursdays, from 8:30am -10:00am. Please feel free to contact us for more information!