You'll always know what's going on with our organization.
Millennial Oasis (virtual)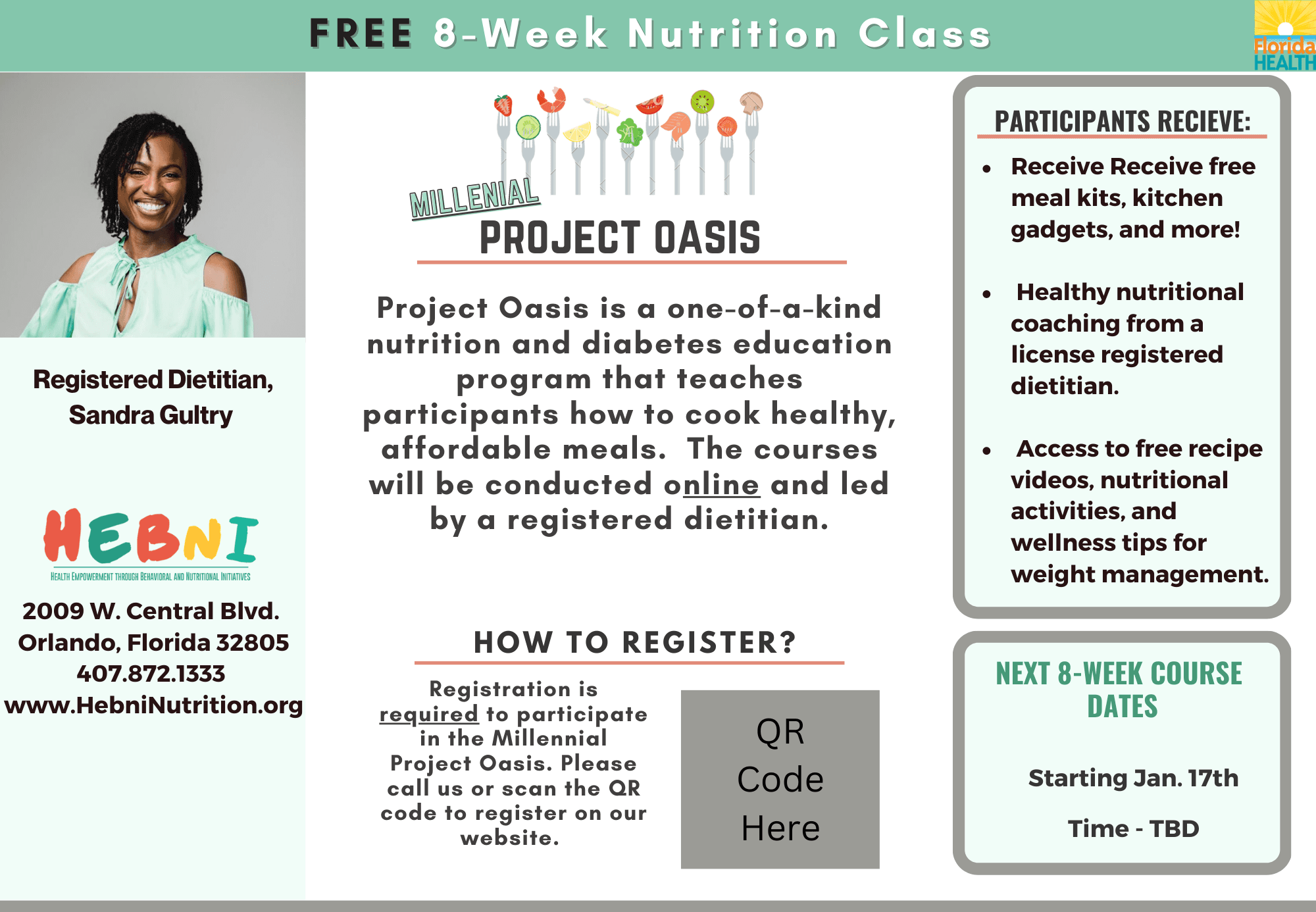 Free Nutrition Coaching Directed towards Millennials!
Receive free meal kits, kitchen gadgets, and more! This program will be virtual, enabling people to participate at the convenience of their own home! You'll have access to free recipe videos, nutritional activities, tips for weight management and more! Nutritional contents come from licensed registered dietitians.