You'll always know what's going on with our organization.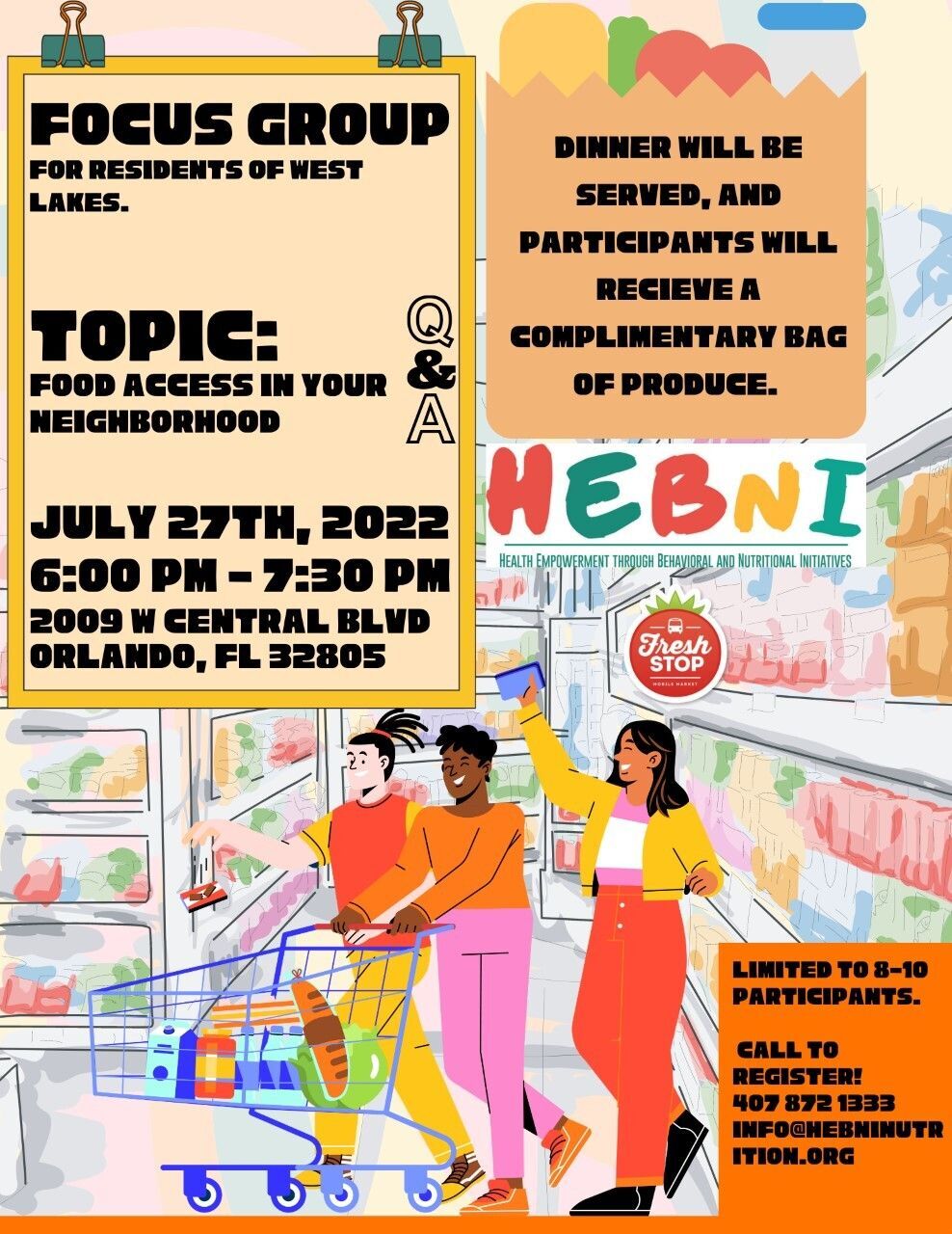 We are looking for residents ages 21- 54 living in the West Lakes neighborhoods (Rock Lake, Lake Lorna Doone/Westfield, Clear Lake Cove, Luola Terrace/Lake Sunset, and Clear Lake) to participate in a focus group to learn more about eating, shopping, and meal preparation habits.
Dinner will be served, and participants will receive a complimentary bag of fresh produce!
*Limited to 8 to 10 participants*
Please fill out the registration form to RSVP.