Volunteer Event Produce Power Packing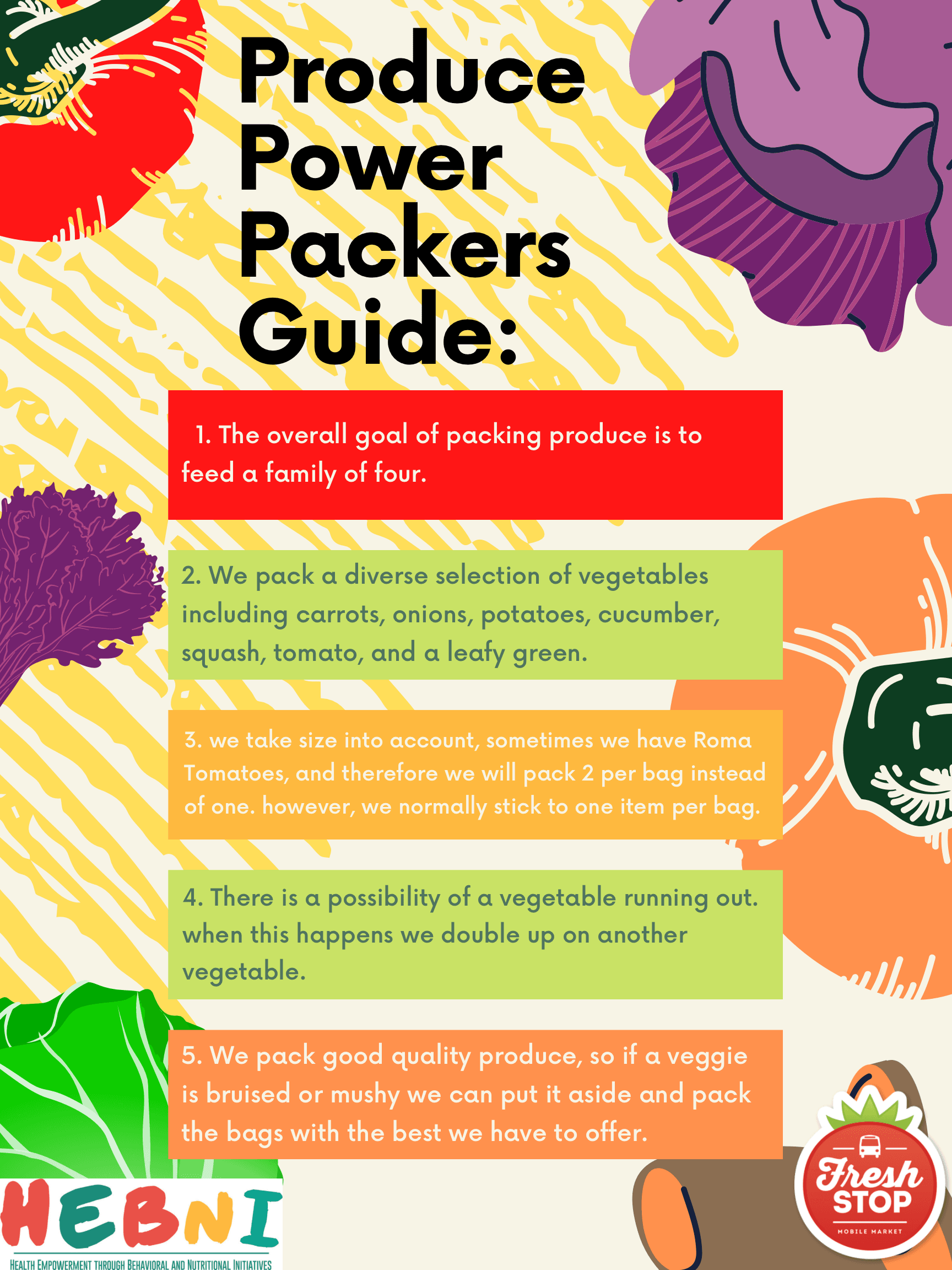 Objective:
To pack quality produce into a plastic bag to be able to feed a family of four.
Responsibilities:
Packing an equal amount of vegetables in each bag according to size.
Removing or separating any vegetables that come in damaged into a separate box to be reviewed later on.
Qualifications:
Volunteers should be detail-oriented
Ability to lift 20-pound bags of produce periodically
Time commitment:
This volunteer position is every Monday from 10:30 AM - 12:00 pm.
Training
A training guide will be sent to the volunteers as soon as they apply, and more training will be given in person on the morning of the packing event.
Additional requirements:
The volunteer has to be able to commute to the NRC for the volunteer opportunity. They also have to agree with our mission to help people eat better by providing them with nutritional education and access to quality produce.