Volunteer for 5k - Event Booster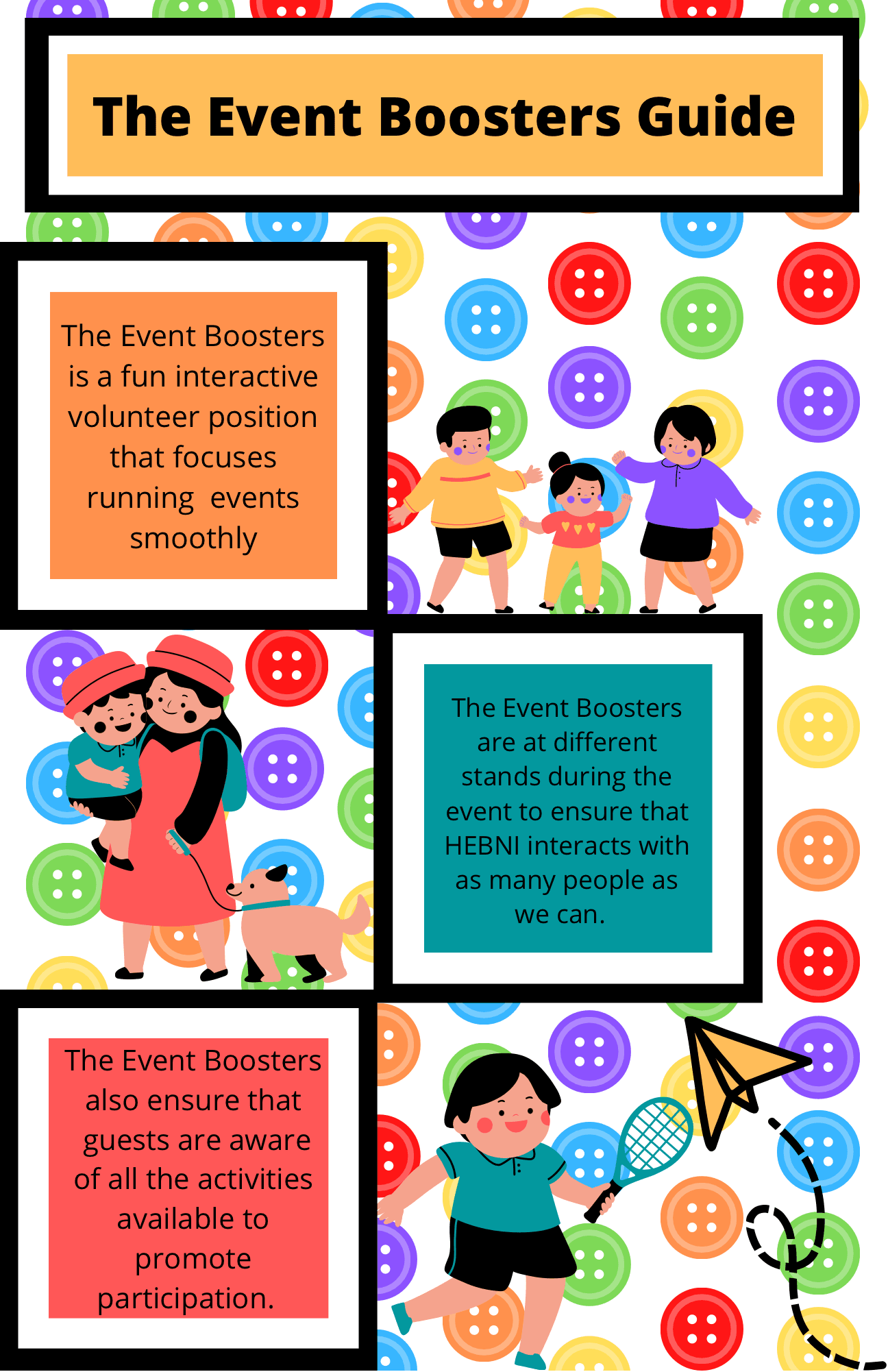 There are many positions open for Event Boosting during our 5k.
Positions included are:
Set Up Crew: these volunteers will help vendors set up their tents, help Hebni set up the event, and help set up stations like the kids play area, hydration stations for the 5k, and snack stations for the 5k.
Tear Down Crew: similar to the set up crew, except they help vendors tear down their stations and help bring items to their cars. This crew will also help clean up the park during the teardown.
5k support crew: this group will be at the hydration / snack station ensuring easy access to water and any produce / granola bars we have available. We also need a couple of volunteers to hold up signs to motivate the participants.
Lastly we have a position for handing out papers to the participants and making sure that participants of the event are engaging with the vendors in the event.