You'll always know what's going on with our organization.
Volunteer Event - Recipe Rollin!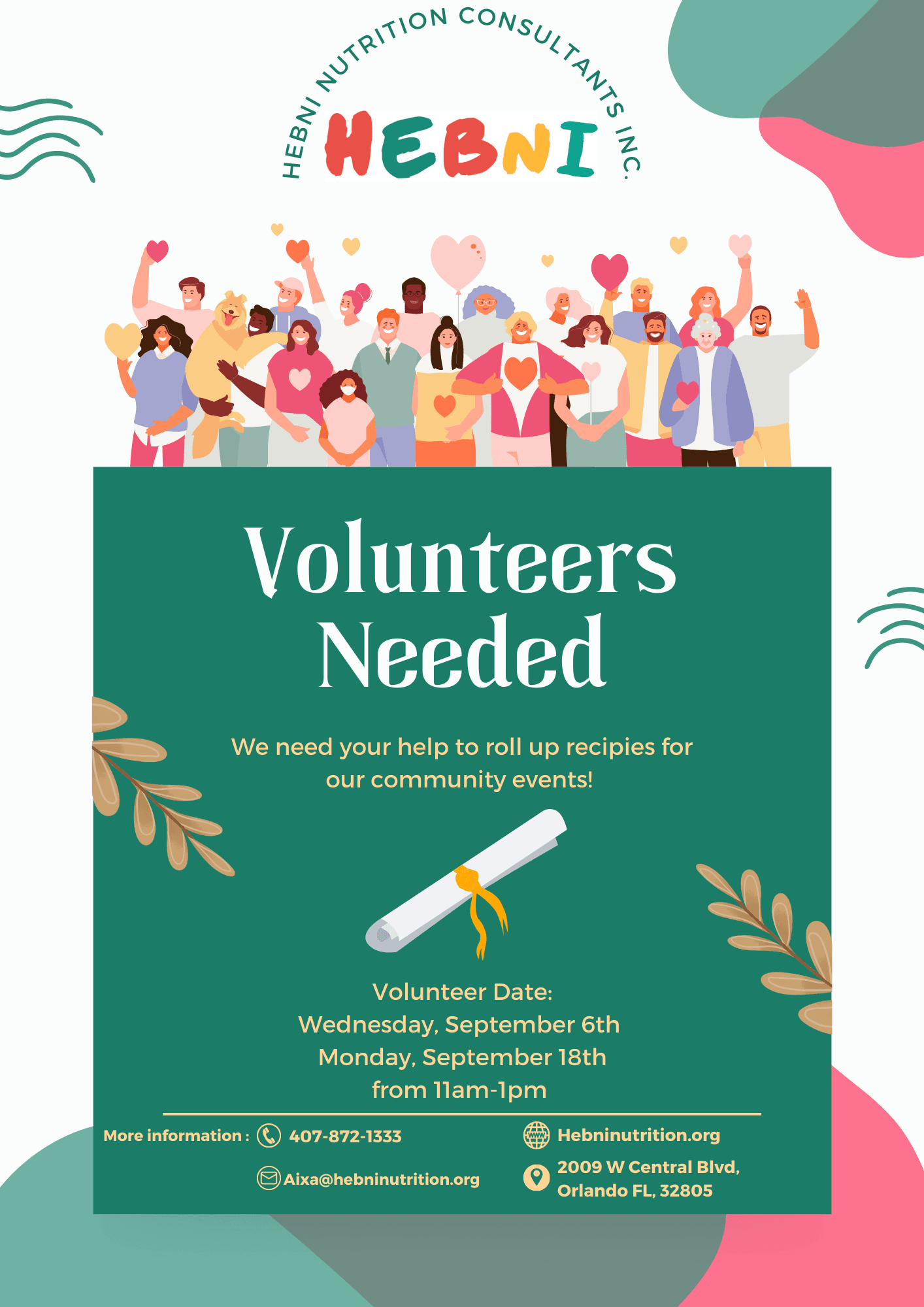 The idea of this volunteer event is to roll up more recipes so that we can provide easy and quick recipes to the community!
Paper will be printed, and laid out for you in our nutrition resource center.
There will be three stations,
- Station 1 - paper cutting
- Station 2 - rolling paper into a cylinder, and placing a small piece of tape to ensure that it doesn't open accidentally.
- Station 3 - making a ribbon to be tied around the recipe.
We ask that volunteers be at least 16 years old, and be accompanied by a guardian.
Feel free to call us for any questions!