Millennial Project Oasis kick-off!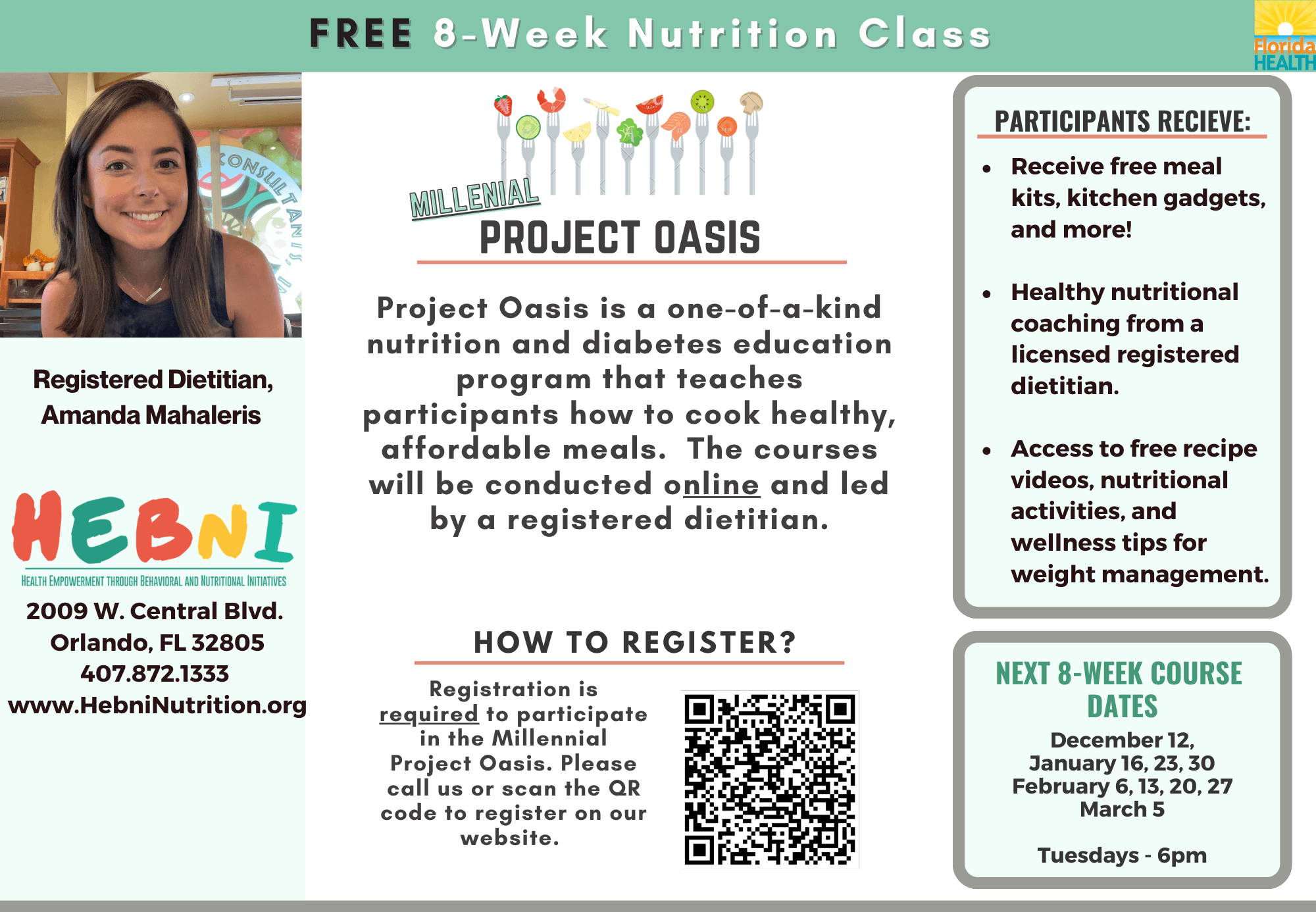 Project Oasis is a one-of-a-kind nutrition course created just for young adults!
The course will be conducted online and led by a registered dietitian.
Participants Receive:
- FREE meal kits, produce, kitchen gadgets, and more!
- FREE Health Screenings & Evaluation
- One-on-One nutrition coaching from a Registered Dietitian.
- FREE recipe videos, nutrition activities, and wellness tips for weight management.